The State of the Art Tool
for finding State of the Art
Use predori to make agile decisions based on robust patent information. With predori you will always be one step ahead.
This is how patent research is done today
predori is 'Patent Research Done Right' - Benefit from our revolutionary solution.
Increase productivity
A linear search process, precise result lists and optimized information preparation enable you to quickly obtain and assess prior art. With predori you bring patent information on-demand into your agile development processes.
Reduce costs
Time is money. With predori you save both. The efficient research process contributes to higher added-value.
Use technology
With the help of our technology, we succeed in precisely capturing the subject of your research, identifying features and their interrelationships, and presenting the information that is important to you.
Unfolding strategy
Patent search is not an end in itself. Patent information is relevant for your strategic actions. Create the information basis for superior strategies with predori.
Act with confidence
predori gives you easy access to all the knowledge stored in patents. Thanks to our intelligent and intuitive workflow, searches can be performed even without patent law expertise.
Drive innovation
Benchmark your technology against more than 150 million patents worldwide and get the optimal return on your assets.
Less time per information More time for innovation
The procurement of decisive information about the state of the art often comes too short. Can a company's own innovations be protected or do its own products infringe on existing intellectual property rights? These are important questions, the conscientious answering of which often ties up enormous resources and decelerates development processes for months.

By using predori, you can get the decisive information when you need it - early in the development process and quickly in the face of competitively relevant decisions.

Increase your innovation output and competitiveness in competitive markets with predori.
Reliable and traceable patent searches
With our solutions, we address all those who do not want to rely on a pure black box solution. Despite high precision through AI support, every step of the search remains traceable and documentable. This makes the results of a predori search ideal for use in the professional patent law environment.
IP Managers worldwide use predori. They use it to drive ideas and developments forward, strengthen their own IP portfolio and securely distinguish themselves from competitors' IP rights.
Always keep an eye on your competitor: Don't give your competitor another chance to work on patents without you noticing. With predori, you can easily identify your competitor's patents through quick 'state of the art' searches and then keep track of these documents automatically through predori patent monitoring or technology field monitoring.
Information advantage means competitive advantage: Incorporate knowledge about patents and utility models gained with predori into your development right from the start. This way, you can easily circumvent third-party intellectual property rights and stay one step ahead of your competitors.
Put products on the market with certainty: Every year, several million new patent applications are filed worldwide. It is becoming increasingly difficult to keep track of them all. With preodri's revolutionary workflow, you can determine easily, precisely and quickly, despite the flood of information, whether your product infringes the property rights of third parties, or whether it is worth filing your own property right applications. This gives you more confidence to act in global competition.
Search faster, more precisely and more comprehensibly: With predori you will receive a highly precise and fully documented hit list within a maximum of 15 minutes, which is in no way inferior in quality to the results of professional and experienced searchers.
Long waits for search results and misunderstandings in communication are a thing of the past. Handle your research with predori completely in-house. This not only improves the results, but also increases your added value.
Den Wettbewerber stets im Blick haben: Geben Sie Ihrem Wettbewerber keine Chance mehr an Patenten zu arbeiten, ohne dass Sie etwas davon mitbekommen. Mit predori identifizieren Sie Patente Ihrer Konkurrenten bequem durch schnelle 'Stand der Technik' Recherchen und behalten diese Dokumente anschließend durch die predori-Patentüberwachung oder Technologiefeldüberwachung automatisiert im Blick.
Informationsvorsprung bedeutet Wettbewerbsvorsprung: Lassen Sie Erkenntnisse über Patente und Gebrauchsmuster, die Sie mit predori gewonnen haben, schon von Beginn an in Ihre Entwicklung miteinfließen. So können Sie Schutzrechte Dritter problemlos umgehen und sind Ihren Wettbewerbern immer einen Schritt voraus.
Bringen Sie Produkte mit Sicherheit in Verkehr: Weltweit kommen jährlich mehrere Millionen neue Patentanmeldungen hinzu. Hier den Überblick zu behalten, wird immer schwerer. Mit dem revolutionären Workflow von preodri können Sie trotz der Informationsflut einfach, präzise und schnell feststellen, ob Ihr Produkt Schutzrechte Dritter verletzt, oder ob es sich lohnt eigene Schutzrechtanmeldungen vorzunehmen. Das gibt Ihnen mehr Handlungssicherheit im weltweiten Wettbewerb.
Recherchieren sie schneller, präziser und nachvollziehbarer: Mit predori erhalten Sie innerhalb von maximal 15 Minuten eine hochpräzise und vollständig dokumentierte Trefferliste, die den Ergebnissen professioneller und erfahrener Rechercheure qualitativ ins nichts nachsteht.
Langes Warten auf Rechercheergebnisse und Missverständnisse in der Kommunikation, gehören der Vergangenheit an. Wickeln Sie Ihre Recherche mit predori vollständig im eigenen Haus ab. Das macht die Ergebnisse nicht nur besser, sondern erweitert auch Ihre Wertschöpfung.
For companies, intellectual property is a valuable asset that needs to be protected in the best possible way.
Reduce costs
Save time
Information advantage
Competitive edge
IP stays in-house
Technology Field Monitoring
Agile innovation management
Product-Life-Cycle-Search
The joy of patent search: With predori you will experience how easily patent information can be translated into practical action. Discover revolutionary ways to develop your products.
More freedom of action in development: Use predori's revolutionary workflow to save time in your developments and to circumvent competitors rights. Let the highly accurate information gained through fast search flow directly into your agile processes.
Diligence: In order to present your development work, you need reliable information. predori has your back so that you can unerringly use patent information that affects your development work.
Achieve together what could not be achieved alone: Bring your expertise collaboratively into IP management with the help of predori. predori improves the collaboration between IP management and development.
Let knowledge about patents and utility models already flow into your development to avoid third party IP rights at an early stage.
Read less, but the right: predori prepares information as efficiently as possible to save you unnecessary effort. Give your expert opinion on competitor patents within seconds.
Mehr Handlungsfreiheit in der Entwicklung: Nutzen Sie den revolutionären Workflow von predori, um bei Ihren Entwicklungen Zeit zu gewinnen und um Wettbewerberschutzrechte zu umgehen. Lassen Sie die, durch schnelle Suche gewonnenen und hochpräzisen Informationen, in Ihre agilen Prozesse direkt einfließen.
Sorgfältigkeit: Damit Sie Ihre Entwicklungsarbeit präsentieren können, benötigen Sie zuverlässige Informationen. predori hält Ihnen den Rücken frei, damit Sie Patentinformation, die Ihre Entwicklungsarbeit betreffen, zielsicher nutzen können.
Gemeinsam erreichen, was allein nicht zu schaffen wäre: Bringen Sie mit Hilfe von predori Ihre Fachkompetenz kollaborativ mit in das IP Management ein. perdori verbessert die Zusammenarbeit zwischen IP-Management und Entwicklung.
Lassen Sie Erkenntnisse über Patente und Gebrauchsmuster bereits in Ihre Entwicklung einfließen, um Schutzrechte Dritter frühzeitig zu umgehen.
Lesen Sie weniger, aber das Richtige: predori bereitet Ihnen Information so effizient wie möglich auf, damit Sie sich unnötigen Aufwand ersparen. Geben Sie Ihre Expertenmeinung zu Konkurrenzpatenten innerhalb von Sekunden ab.
predori paves the way for you to identify technologies and create innovation.
Information advantage
More freedom of action in development
Find the state of the art quickly and easily
Accelerate innovations
Easy to use without training
Better understanding of patent formulations
Collaborative work
predori is your right hand to accompany your clients' inventions from the initial discussion to the enforcement in the market with fast and accurate searches. This creates trust and enables new services.
Your clients' patent law concerns can always be reduced to the question of whether prior art exists. With predori you get the relevant documents in no time, so you can concentrate on your patent law assessment. IP instead of IR – you are the IP specialist, don't spend unnecessary time on information retrieval, instead handle your mandates with excellence and efficiency.
Assess at a glance: With conventional research applications, you spend far too much time searching for relevant text passages. With our Reason-of-Match technology, this is finally a thing of the past. One glance is all it takes to determine why a document was found and which passages of text are relevant to you.
Information as efficiently as possible: To be able to assess information about novelty and inventive step easily and quickly, you need a clear representation. predori's matrix search technology offers the simplest and most convenient representation of matching documents and features.
Engage clients: predori gives invention meetings with clients a fundamentally new meaning. Offer your clients new services, such as parallel patent searches during initial meetings. Convince your clients with the best possible searches in the shortest possible time. predori is your tool for the tasks of tomorrow.
What would a search be without a report? Quickly download single documents, conveniently create management one-pagers, answer what, when, how your patent search has been performed. With the predori report feature, you benefit from a wide range of valuable documents that predori automatically generates for you.
Corporate Identity: Through whitelabelling, we can customize both the predori webapp and the report documents to match your corporate design. Likewise, you can present your clients with the research directly in the app.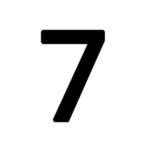 Be on the safe side in terms of liability: thanks to the complete documentation and traceability of the research, you can communicate your research method without any effort and present it transparently to your clients.
Receive high-quality search results within the time you would otherwise need for the external assignment alone.
Future IP-Services already today: The times when patent information was unclear and inaccessible are over with predori. Help your clients achieve higher patent quality through more prior art knowledge already at the filing stage.
Patentrechtliche Anliegen Ihrer Mandanten können immer auf die Fragestellungen reduziert werden, ob es Stand der Technik gibt. Mit predori gelangen Sie im Handumdrehen an die relevanten Dokumente, damit Sie sich auf Ihre patentrechtliche Einschätzung konzentrieren können. IP statt IR – Sie sind der IP-Spezialist, halten Sie sich nicht unnötig lange mit Information Retrieval auf, sondern bearbeiten Sie mit Exzellenz und Effizienz Ihre Mandate.
Beurteilen auf einen Blick: Mit konventionellen Rechercheanwendungen verbringen Sie viel zu viel Zeit, mit der Suche nach relevanten Textstellen. Mit unserer Reason-of-Match-Technologie gehört das nun endlich der Vergangenheit an. Ein Blick genügt, um festzustellen, warum ein Dokument gefunden wurde und welche Textstellen für Sie relevant sind.
Information so effizient wie möglich: Damit Sie Informationen über Neuheiten und erfinderische Tätigkeiten einfach und schnell beurteilen können, benötigen Sie eine übersichtliche Darstellung. predori bietet mit der Matrix-Search-Technologie die einfachste und für Sie bequemste Darstellung der Übereinstimmung von Dokumenten und Merkmalen.
Mandanten binden: predori verleiht Erfindungsbesprechungen mit Mandaten eine grundlegend neue Bedeutung. Bieten Sie Ihren Mandanten neue Services, wie z.B. die parallele Patentrecherche bei Erstgesprächen. Überzeugen Sie mit bestmöglichen Recherchen in kürzester Zeit. predori ist heute Ihr Werkzeug für die Aufgaben von morgen.
Was wäre eine Recherche ohne Bericht? Schnell einzelne Dokumente herunterladen, bequem Management One-Pager erstellen, beantworten was, wann, wie und wo gesucht wurde. Mit der predori Report-Funktion profitieren Sie von einer Vielzahl wertvoller Dokumente, die predori automatisch für Sie generiert.
Corporate Identity: Durch Whitelabelling können wir sowohl die predori Webapp als auch die Report-Dokumente an Ihr Corporate Design anpassen. Gleichfalls können Sie Ihren Mandanten die Recherchen direkt in der App überreichen.
Haftungsrechtlich auf der sicheren Seite: durch die vollständige Dokumentation und Nachvollziehbarkeit der Recherche können Sie Ihre Recherchemethode ohne jeden Aufwand kommunizieren und Ihren Mandanten transparent darlegen.
Erhalten Sie qualitativ hochwertige Rechercheergebnisse bereits innerhalb der Zeit, die Sie ansonsten allein für die externe Beauftragung benötigen würden.
Future IP-Services schon heute: Die Zeiten in denen Patentinformationen unklar und unerreichbar waren sind mit predori vorbei. Verhelfen Sie Ihren Mandanten zu mehr Patentqualität durch mehr Stand-der-Technik-Wissen bereits bei der Anmeldung.
Provide high quality patent information to your client faster and more reliable.
Fast & precise research
Anti-Blackbox: Transparency & Security
Management One-Pager
Whitelabelling for your law firm
New client acquisition and client retention
New service opportunities
Simple & reliable assessment
With predori, you are a forerunner of next-generation patent search. Our AI-based search tool gives you efficient access to prior art and helps you accelerate technological progress.
AI is just a tool. Knowledge, expertise and technical competence are yours alone. predori is your optimal support to make your work easier, more convenient and time efficient.
predori is the anti-blackbox among AI patent search tools. With predori you get transparent documentation of what, how and where searches were performed.
Shorten the training and qualification phase of new examiners. predori is intuitive and easy to use, requiring almost no training.
Choose predori today to successfully tackle the demanding search and examination tasks with the highest quality in the future.
Optimal search assistance: predori's AI technology offers optimal support for patent searches. By suggesting synonyms and accurately extracting matching text passages, every search delivers precise and relevant results.
Goal of the search: assess novelty and inventive step. With predori's matrix technology you get a detailed overview of the distribution of features in found documents. This makes the creation of search and examination reports a breeze.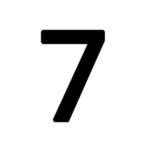 Keep the rudder in your hand. The revolutionary search workflow of predori offers you complete search documentation despite autonomously acting artificial intelligence.
Keep your own database or use the global predori patent and utility model database. The predori technology can be easily integrated into your existing system.
KI ist nur ein Werkzeug. Wissen, Sachverstand und technische Kompetenz liegen allein bei Ihnen. predori ist Ihre optimale Unterstützung, um Ihre Arbeit einfacher, bequemer und zeiteffizienter zu erledigen.
predori ist die Anti-Blackbox unter den KI Patentrecherchetools. Mit predori erhalten Sie eine transparente Dokumentation darüber, was, wie und wo gesucht wurde.
Verkürzen Sie die Einarbeitungs- und Qualifizierungsphase neuer Prüfer. predori ist intuitiv und einfach bedienbar, sodass nahezu keine Einarbeitung notwendig ist.
Entscheiden Sie sich noch heute für predori, um den anspruchsvollen Recherche- und Prüfungsaufgaben mit höchster Qualität auch in Zukunft erfolgreich entgegenzutreten.
Optimale Hilfestellung bei der Recherche: Die KI-Technologie von predori bietet Ihnen optimale Unterstützung bei der Patentrecherche. Durch das Vorschlagen von Synonymen und dem treffsicheren Herausarbeiten von passenden Textstellen liefert jede Suche präzise und relevante Ergebnisse.
Ziel der Prüfung: Beurteilen von Neuheit und erfinderischer Tätigkeit. Mit der Matrix-Technologie von predori erhalten Sie eine detaillierte Übersicht über die Verteilung von Merkmalen in gefundenen Dokumenten. Damit gelingt die Erstellung von Recherche- und Prüfungsbescheiden im Handumdrehen.
Behalten Sie das Ruder in der Hand. Der revolutionäre Rechercheworkflow von predori bietet Ihnen vollständige Recherchedokumentation trotz autonom agierender künstlicher Intelligenz.
Behalten Sie Ihre eigene Datenbank oder nutzen Sie die globale predori Patent- und Gebrauchsmusterdatenbank. Die predori Technologie kann ohne großen Aufwand in Ihr bestehendes System integriert werden.
Make patent examinations more efficient than ever with predori.
AI support for search
AI support for evaluation
Highly accurate hit list
Fully documented results
Searches completed 20 times faster
Transparency despite autonomous AI
Global real-time patent database
Academic institutions use predori to review research results for potential patentability prior to publication and to support research proposals with patent opinions, as well as to guide development processes, monitor industry fields, and protect patents with legal certainty.
Driving research power: Scientists regularly generate findings that are worth protecting and can be used commercially. Establish an awareness for this and exploit your resources.
Without predori, good patent searches were expensive and fast patent searches were risky: predori helps you to better exploit your own research by checking whether innovations are patentable before publication.
Search directly at the institutes: With predori, researchers can obtain patent information where innovation originates. Thanks to predori's simple and intuitive workflow, searches can be performed with almost no training.
Sensitize students, scientific staff and researchers to more intellectual property protection by using easy-to-obtain patent information as a source of knowledge.
Fulfill your obligations under employee invention law. With predori, the invention disclosure office at your research institution can conduct searches on your research results with ease.
Keep up: Stay up to date on the IP situation when collaborating with industry and clarify research results with clearance searches.
Forschungskraft vorantreiben: Wissenschaftler generieren regelmäßig schützenswerte und wirtschaftlich nutzbare Erkenntnisse. Etablieren Sie hierfür ein Bewusstsein und schöpfen Sie Ihre Ressourcen aus.
Ohne predori waren gute Patenrecherchen teuer und schnelle Patentrecherchen riskant: predori unterstützt Sie dabei eigene Forschung besser zu verwerten, weil bereits vor Veröffentlichung geprüft werden kann, ob Innovationen patentierbar sind.
Recherchieren direkt an den Instituten: Mit predori können Forschende da Patentinformation einholen, wo Innovation entsteht. Durch den einfachen und intuitiven Workflow von predori gelingen Recherchen nahezu ohne Einarbeitung.
Sensibilisieren Sie Studierende, wissenschaftliche Mitarbeiter und Forschende zu mehr Schutz von geistigem Eigentum, indem einfach zu erhaltende Patentinformation als Quelle von Wissen dient.
Kommen Sie Ihren Pflichten aus dem Arbeitnehmererfinderrecht nach. Mit predori kann die zuständige Stelle für Erfindungsmeldungen Ihrer Forschungseinrichtung mit Leichtigkeit Recherchen zu Ihren Forschungsergebnissen durchführen.
Schritt halten: Bleiben Sie bei Kooperationen mit der Industrie immer auf dem neusten Stand der Schutzrechtssituation und klären Sie Forschungsergebnisse mit Clearance Recherchen ab.
With predori you create the best conditions for research projects.
Simple proof of patent search for research projects
Generate your own invention disclosures
Intuitive usability without training
Global real-time patent database
Quickly search results before publication
Train students optimally in the field of patent search
With predori you dive effortlessly into the world of patents. Risks from patent infringement become measurable through reliable and quickly available search results.
Offer your policyholders access to minimize their risks, such as patent infringement, through high-quality freedom to operate searches. And benefit from reduced settlement costs.
Minimize settlement costs for patent attorneys' liability insurance by standardizing search quality with predori.
Open up new promising market and customer segments and accompany risky business decisions with your services.
Bieten Sie Ihren Versicherungsnehmern Zugang Ihre Risiken, wie beispielsweise durch Patentverletzungen, durch hochwertige Freedom to Operate Recherchen zu minimieren. Und profitieren Sie dabei von reduzierten Regulierungskosten.
Minimieren Sie Regulierungskosten bei Haftpflichtversicherungen von Patenanwälten, indem Sie Recherchequalität mit predori standardisieren.
Erschließen Sie neue aussichtsreiche Markt- und Kundensegmente und begleiten Sie risikobehaftete unternehmerische Entscheidungen mit Ihrer Leistung.
Make your insured risk visible and measurable through robust patent searches. Help your policyholders actively to minimise these risks.
Minimised risks with liability insurance
Measurable risks
Reduced costs in patent infringement cases
New services for your policyholders
Tap into a market that is growing rapidly
Turn IP-Insurance into your business case