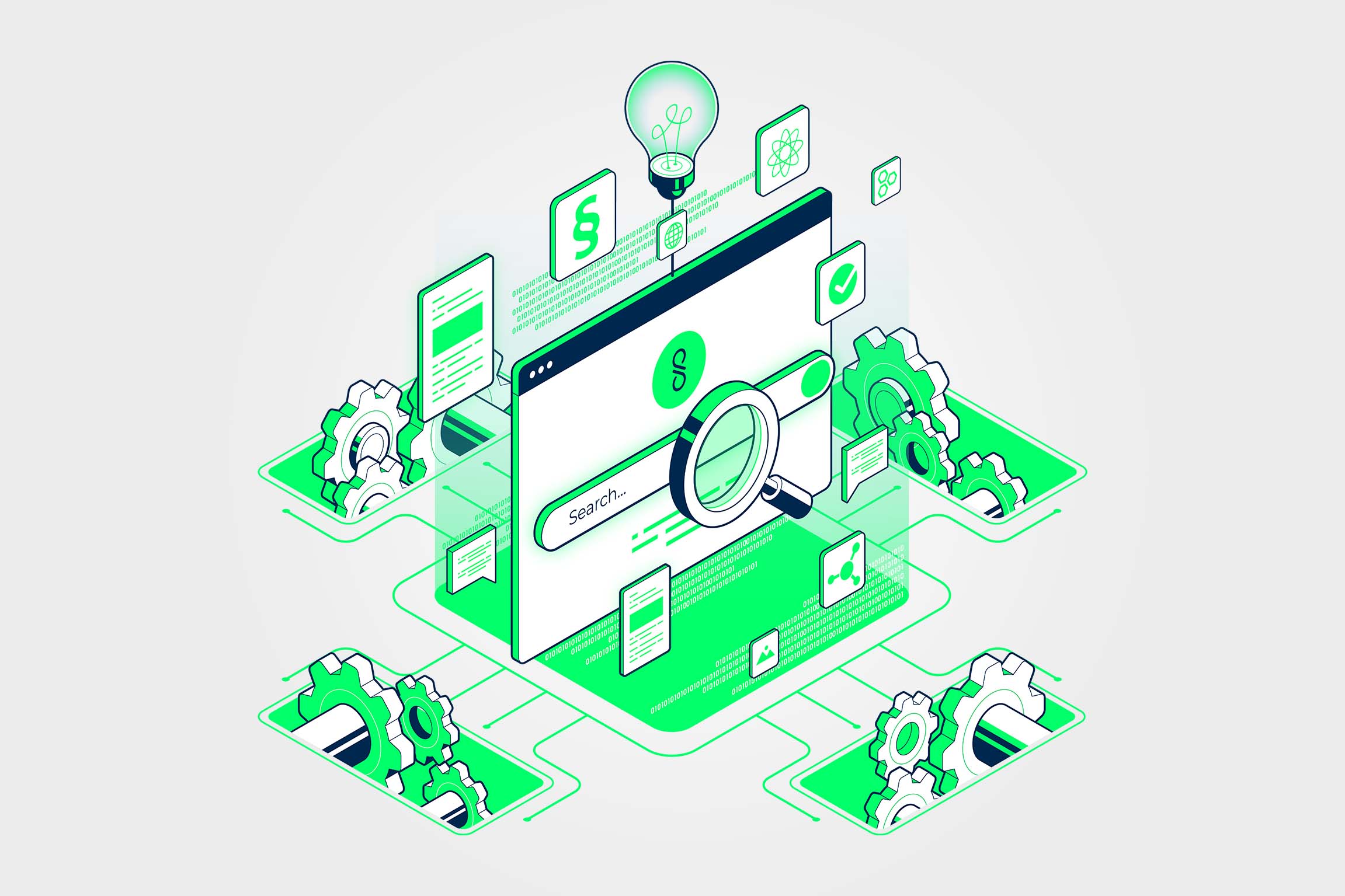 Patent Search – The Right Procedure For Your Patent Intelligence
A patent search is an important step on the way to a patent application, because a patent search can be used to find out whether an idea is already protected and whether it is patentable at all. In addition, developers and patent managers can use a patent search to ensure that they do not infringe existing property rights when marketing and implementing their technical innovations. In this article, you will learn everything important about patent searches, what a patent search costs, when and how you should conduct a patent search and how a patent search actually works.
Patent search - definition
A patent search is a systematic search for existing patents to find out whether an invention or idea is patentable or already protected. The first step is to check whether a patent already exists that is similar or identical to one's own idea. In addition, a thorough patent search is useful in order to obtain a well-founded overview of the current state of the art and thus to obtain an overview of similar patents held by competitors. At the same time, a patent search minimizes the risk of unnecessary costs for a patent rejection or an IP infringement. In addition, a well-founded patent search and the precise recording of competitors' inventions can provide further impulses and suggestions for the company's own technical developments.
In principle, patents can be viewed publicly in the patent databases after the patent has initially been kept secret for 18 months during the examination procedure. The disclosure of patents serves to inform the public about forthcoming industrial property rights and protects competitors from duplicate developments. Patents relating to the defense and armaments industry, nuclear technology and secret communications are exempt from public inspection; these patents are subject to so-called secret protection.
Although patents in patent databases are publicly available to everyone, it is not so easy to find them. A well-founded patent search is the most important way to find out whether a patent already exists and thus to avoid that the patent application is rejected or third party property rights are infringed.
What should be considered in a patent search?
In order for an invention to be patentable at all, it must be new and overcome prior art, so it is essential to be thorough when searching for patents. If you want to conduct a patent search, there are some things that you should definitely consider in order to avoid mistakes and thus save time and money in your patent search:
Objective: Before you conduct a patent search, you should consider what objective you are pursuing with the patent search. Do you want to check whether an idea is already protected by an existing patent or do you want to know whether there are free patents that you can use?
Strategy: In order to find all relevant patents, it is important to develop an effective search strategy that collects the various search terms and combinations and thus covers the entire range of patents in question.
Timing: In principle, a patent search is useful both in the preparation and planning phase and after completion of the invention. On the one hand, a patent search provides developers and patent officers with an overview of the current state of the art and tells them which similar patents are already held by competitors. On the other hand, only a patent search conducted immediately before a patent application is filed can rule out the possibility that an identical or similar invention already enjoys property rights.
Accuracy: A prerequisite for a successful patent search is a detailed and precise description of the invention, since this invention description forms the basis for the entire patent search. The more precisely the patent search is formulated, the more time you save in evaluating and filtering the results.
Legal assistance: For complex patent searches or if you are unsure whether your idea is patentable, it makes sense to have your patent search cross-checked. Hiring a law firm always involves costs, but these usually pay off, as the follow-up costs for a patent rejection or infringement of third party rights can be significantly higher.
When should a patent search be conducted?
As a rule, it makes sense to conduct a patent search not just once, but at least twice. The first patent search should be conducted before the patent is actually developed and filed, i.e. while the invention is still in the planning phase. This first patent search, also known as a "state of the art" search, provides information as to whether the invention already exists and serves above all to prevent possible infringements of property rights and the associated injunctive relief and claims for damages. In addition, a prior art search also provides valuable information on the current state of the art, the competitive situation and the development trend in this technical sector. Thus, a prior art search can provide important impulses for idea generation and further development of an invention.
The second patent law search should take place immediately before filing the patent application to ensure that the invention has not already been patented by a third party in the meantime.
A third patent search may be useful if you have made adaptations or improvements to the invention. In addition, regular patent searches can be useful to keep track of the market, possible licensees and the prior art of competitors, while at the same time being able to file an opposition against a third party patent application.
How does a patent search work?
A patent search is of great importance to developers and patent managers, as infringement of existing third-party IP rights or the development of patents that cannot be used entails significant financial risks. Here you will find detailed instructions on how to conduct a patent search.
Preparing a patent search
Before the actual search begins, it is important to precisely define the technology or the field to which the search relates. Afterwards, suitable search terms or keywords can be created to make the search more effective. During the preparation you will also get a first idea how long the patent search will take approximately. Basically, a patent search can take different amounts of time depending on the complexity of the invention and the scope of the databases to be searched. As a rule, however, a simple patent search can be completed within a few hours to days, while more comprehensive searches can take several weeks or even months.
Select database for patent search
There are several databases available for patent search that can be used for online patent search. Some of the databases are free of charge, which are provided by the official authorities. These free-to-use databases include:
DPMA / DEPATISnet – The register of the German Patent and Trademark Office, publications on technical IP rights.
Espacenet – The register of the European Patent Office
WIPO – World Intellectual Property Organization
The databases can be searched by keywords and search terms, patent numbers and names of patent owners or invention. The easiest way is to use the IPC (International Patent Classification) number, because the IPC system, in combination with the respective databases, enables a cross-language and international patent search.
Carry out a patent search
After selecting the databases, the search terms, keywords or IPC number defined in the preparation can be entered into the search field of the respective database. A variety of search terms and keywords should be used to find all relevant patents. If too many hits appear during the first search query, the search can be narrowed down further and further using the appropriate filters of the databases.
For the concrete course of the patent search, it also makes sense to pursue a certain patent strategy, i.e. what type of search should be carried out in the first place. This also depends on how far your invention has already been developed and whether protective rights for your invention may even already exist. The following types of search are available:
Overview search: search type with the smallest scope. it helps to get a first overview and to collect material for the development of your own invention.
Novelty search: The novelty search serves as a preparatory measure to assess the prospect of obtaining a patent and to find out the current state of the art.
Infringement Search (Freedom-to-Operate Search): Used to identify all relevant valid IP rights that your invention could infringe if it were to come to market.
Destruction, opposition or complaint search: Serves to eliminate a third-party property right that impairs the development of your own invention or if a property right infringement by your own invention is imminent.
Evaluation and interpretation of the patent search
Depending on which search type has been selected for the patent search, an appropriate evaluation and interpretation can now take place. The evaluation and interpretation of the patent search includes, for example, the identification of all relevant patents and the analysis of the patent claims in order to determine which technologies and processes have been patented by other companies or developers in connection with one's own invention. The information from the evaluation can be used to further develop the company's own technology or identify potential areas for new developments.
At the same time, the evaluation of the patent search also uncovers potential risks of patent infringement, enabling developers and companies to protect themselves against claims for injunctive relief and damages and to act accordingly. Moreover, the evaluation tells developers whether it is really worth applying for a patent in a particular case, or whether the competition already has too great a technical lead.
An evaluation of the patent search, just like the search on which it is based, can be extremely complex. Thus, the evaluation and interpretation of the patent search can also include a statistical evaluation and a related in-depth analysis of the entire market situation. Laymen and occasional searchers will not be able to perform a complex evaluation and interpretation of the patent search without professional help, or appropriate tools, due to the complexity of the available patent literature, the amount of data and the legal and linguistic complexity of many patent searches, which can go far beyond the pure technical know-how of the invention.
What does a patent search cost?
In principle, a patent search can be performed almost completely free of charge. However, as a developer or patent manager without many years of experience, one is quickly overwhelmed with more complex patent searches in the free databases and without expert support. Depending on the goal of the patent search, it therefore makes sense to use expert assistance, paid databases or a paid tool for support in the patent search, because even the free patent search costs valuable time, which was spent in vain at the end, when you realize that a successful patent search can not be carried out independently.
The costs for a comprehensive patent search are difficult to state in general terms, since they regularly differ from case to case on the basis of the specific type of search, the invention and the search objective set.
The following costs may be incurred for a patent search:
| Type of cost | Price range |
| --- | --- |
| Public patent databases | 0 Euro |
| Fee-based patent databases | Approximately 100 – 800 Euro per year |
| Fee-based patent search tools | Approximately 3.000 – 11.000 per year per license |
| Costs for patent attorney | Individual calculation according to fee and effort of the respective patent search |
| Fees for a patent search request | 300 Euro (DPMA); 1000 – 1775 Euro (EPO) |
Patent search with predori
With predori, users have the opportunity to carry out a patent search with the support of artificial intelligence. The AI-based software assists users in the implementation of a patent search and helps to carry it out successfully. The special thing about it is that a patent search with predori is also possible without patent law expertise, because the software offers a special workflow that works interactively and leads to a result that professional researchers or patent law firms would also achieve. The AI has the knowledge of daily updated real-time patent databases and has access to more than 150 million patent documents worldwide. In this way, users can save costs in patent search or patent monitoring and at the same time increase their productivity by using predori to carry out an individual and needs-based patent search that is tailored exactly to their requirements.
With predori, users can not only conduct patent searches, but also monitor patents, i.e. observe existing technologies and documents over a longer period of time. With predori Document Monitoring and Technology Monitoring, users remain informed when relevant changes occur, while at the same time patents and patent applications from competitors can be easily kept in mind.
The predori patent search software is easy to use and is characterized by an intuitive, user-oriented interface. Thanks to specially developed technologies such as Guided Patent Search and Guided Patent Assessment, users are guided and supported interactively through the processes. Each search offers the perfect workflow for itself – whether state-of-the-art research, freedom to operate or, for example, due diligence. The AI-based methods lead to relevant hits quickly, efficiently and precisely, so that developers and companies receive valuable information in just a few minutes. By increasing information management, you save time and can invest it in innovations.
Due to the intuitive search process, precise research results and the best possible processing of information, quick and efficient search queries can be carried out. In this way, on-demand patent search can be integrated into dynamic company processes and innovations can be accelerated.
With predori, engineers / developers and those responsible for patents save a lot of time when researching and through that also a lot of money.
Research is generally difficult. It is worth enlisting the support of the scalable artificial intelligence because it enables holistic research, it recognizes semantic connections and summarizes all important information in a bundle.
Carry out a smart patent search with predori and create the basis for superior strategies. With this information advantage you are always one step ahead of the competition.
With predori, the user can compare their technology with more than 150 million patents worldwide and thus achieve the best possible return on their intellectual property.
6. Research possible without specialist knowledge
 predori enables easy access to the entire knowledge stored in patents. Thanks to the intelligent and intuitive workflow, searches can be carried out successfully even without patent law expertise.
Do you want to learn more about predori's GUIDED SEARCH & GUIDED ASSESSMENT?
The patent search software predori offers you a completely new way of conducting patent searches. In an interactive workflow, you will be supported by our artificial intelligence in successfully conducting your patent search, both in the search and in the assessment. In this way, you can access the relevant state-of-the-art more quickly and in a targeted manner. 
predori is your competitive advantage for successful patent strategies.